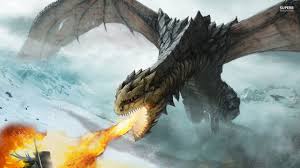 Psalm 18:8-9
Smoke rose from his nostrils; consuming fire came from his mouth, burning coals blazed out of it. He parted the heavens and came down; dark clouds were under his feet.
God is a non-physical being. The Bible uses metaphors to describe him, like Abba (Daddy), Fortress, and Rock.
How about dragon? That's what this sounds like in Psalm 18. But, dragon is also a negative metaphor for Satan in the Book of Revelation.
So let's stick to Rock…Not The Rock, though…